iFoam Technology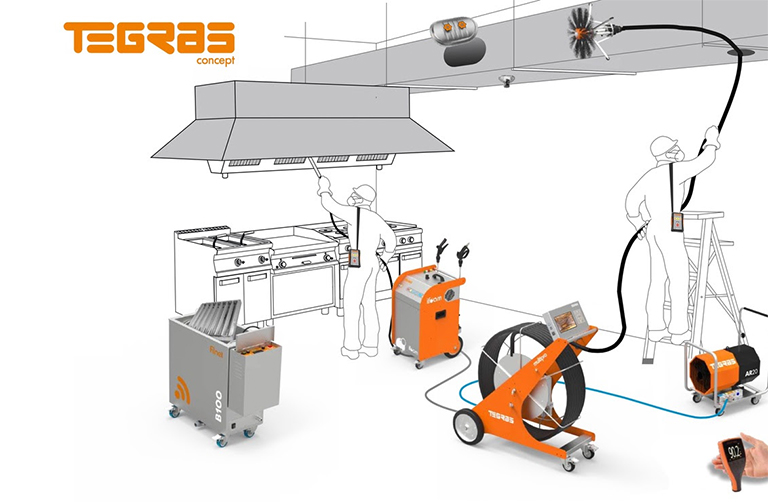 Introducing the latest technology from Europe and the first machine of its kind in Australia.
Previously, no kitchen exhaust system has been able to be cleaned throughout the entire length and breadth of its ductwork.
Our machine has a 25 metre robotic brush that can get into areas that have never been reached before. We use a patented biodegradeable foaming product that cleans dirt and grease from all sides of the ducting system, as well as the exhaust fan and canopy.
The robotic arm has a video camera attached to the end so we can do an initial exploratory survey of your duct system as well as providing before and after video reports on the cleaning of your kitchen exhaust system.
Watch our iFoam technology cleaning kitchen canopies

Watch our machine cleaning kitchen exhaust ducting
Please click on the button below to view the brochure on our exhaust cleaning system.
Our iFoam technology also thoroughly cleans all greasy kitchen equipment, cool rooms, floors, walls and just about anything else in your commercial kitchen.
Call US NOW
02 8188 1227 (NSW)
03 9555 2772 (VIC)
1300 653 632 (Other States)